Post by PinkFloyd on Mar 20, 2010 20:56:37 GMT
I thought I'd start a seperate thread "just" for G2 tweaks so if you've got any tips or tricks then please do share them here, thanks.
I had a spare couple of hours this afternoon and performed a few minor tweaks.... here they are: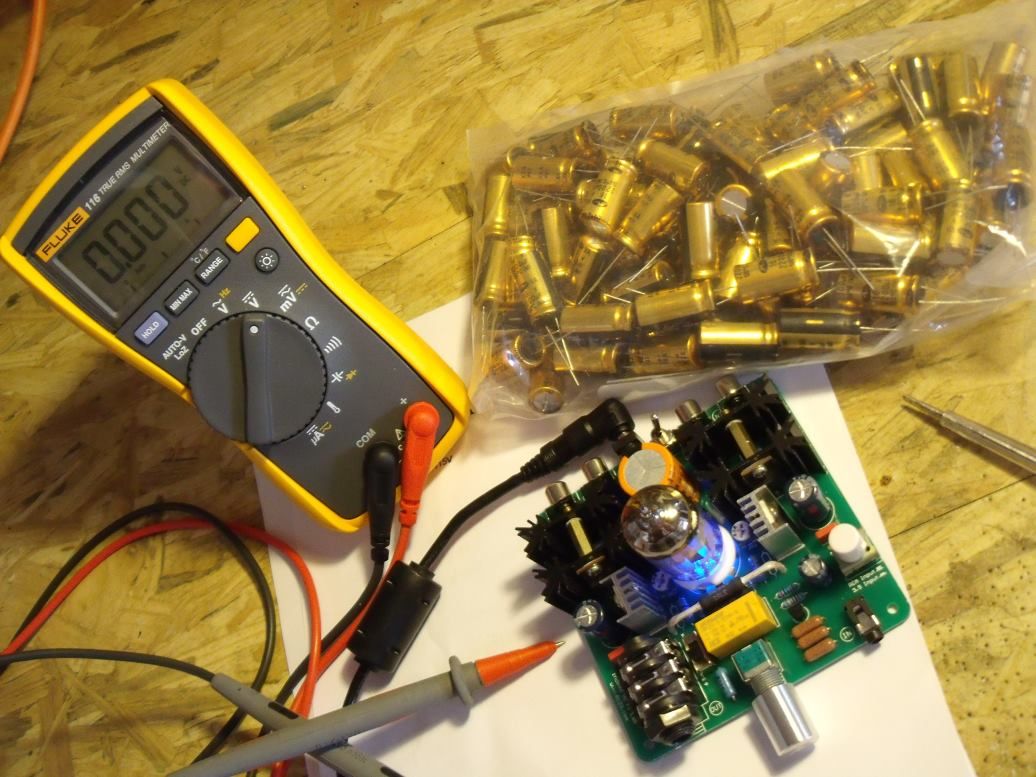 All ready to go
First up was the removal of the 25V / 1,000uF coupling caps. I don't like 85C rated caps parked right up next HOT heatsinks.... would much rather see 105C types here: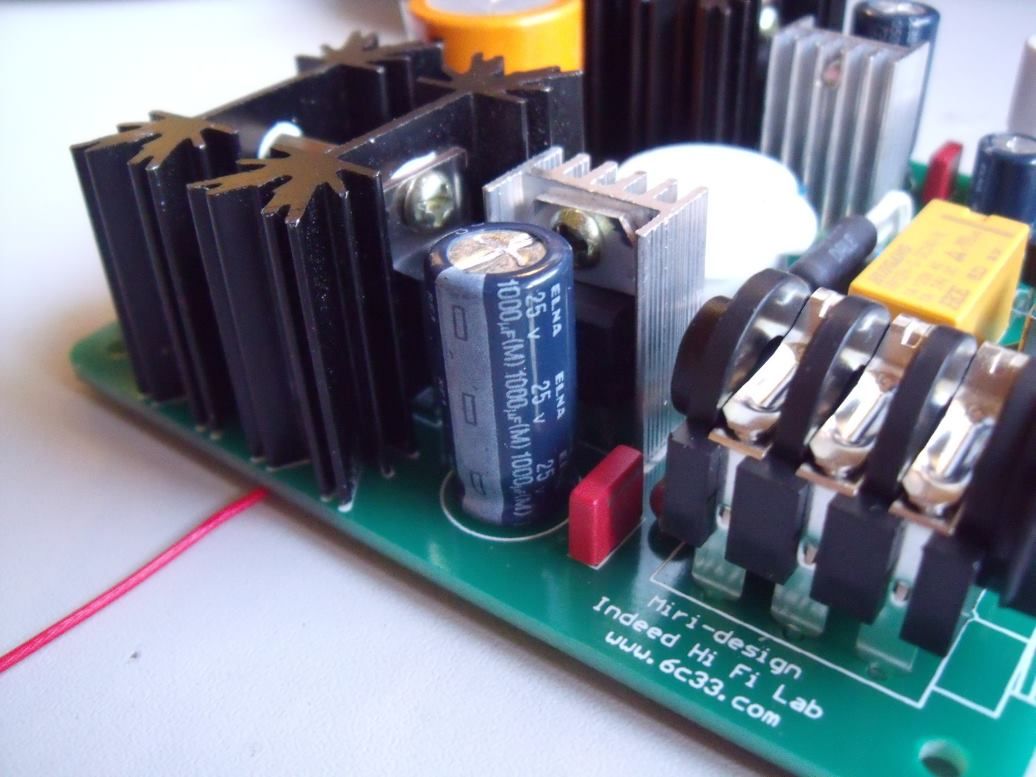 I have gone one better than 105C and fitted 135C rated Samwha VA series in this position.... I have also upped the capacitance from 1000uF per channel to 2200uF per channel. The 2200uF caps I fitted are only 16V rated but this is not a problem as, with the bias set to 13V, they will only ever see 8 volts across them so as long as you keep the bias at 13V then 16V caps are fine in this position. I also replaced the 100nF Wima bypass caps with 3.3uF / 50V types: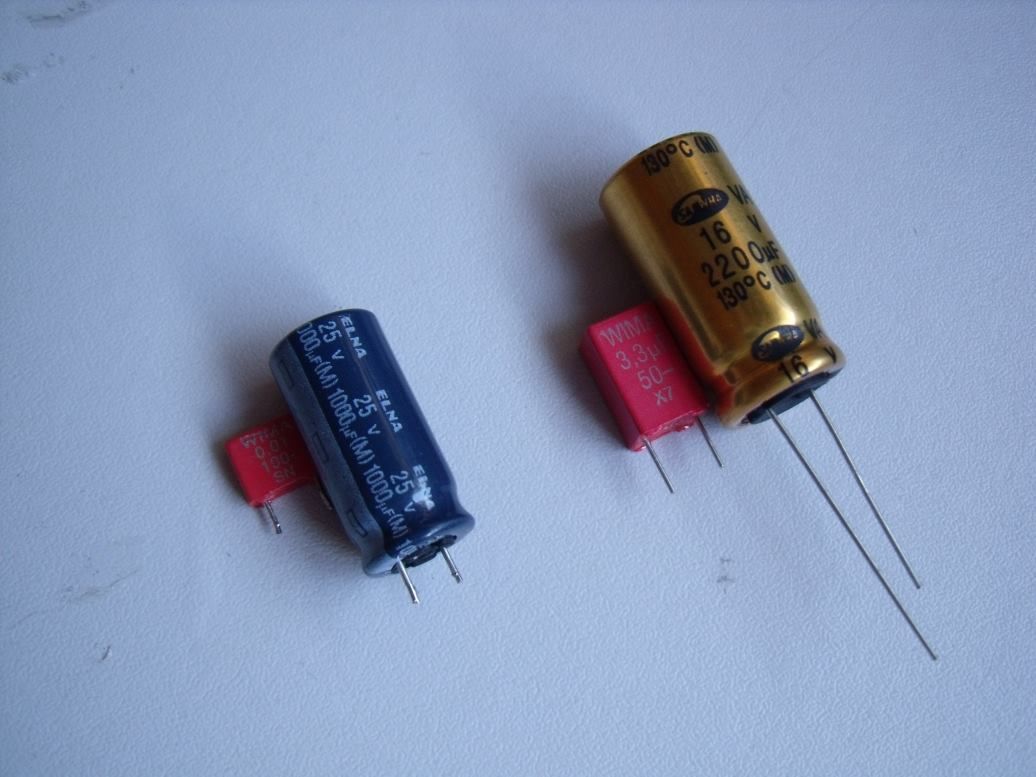 New caps in position: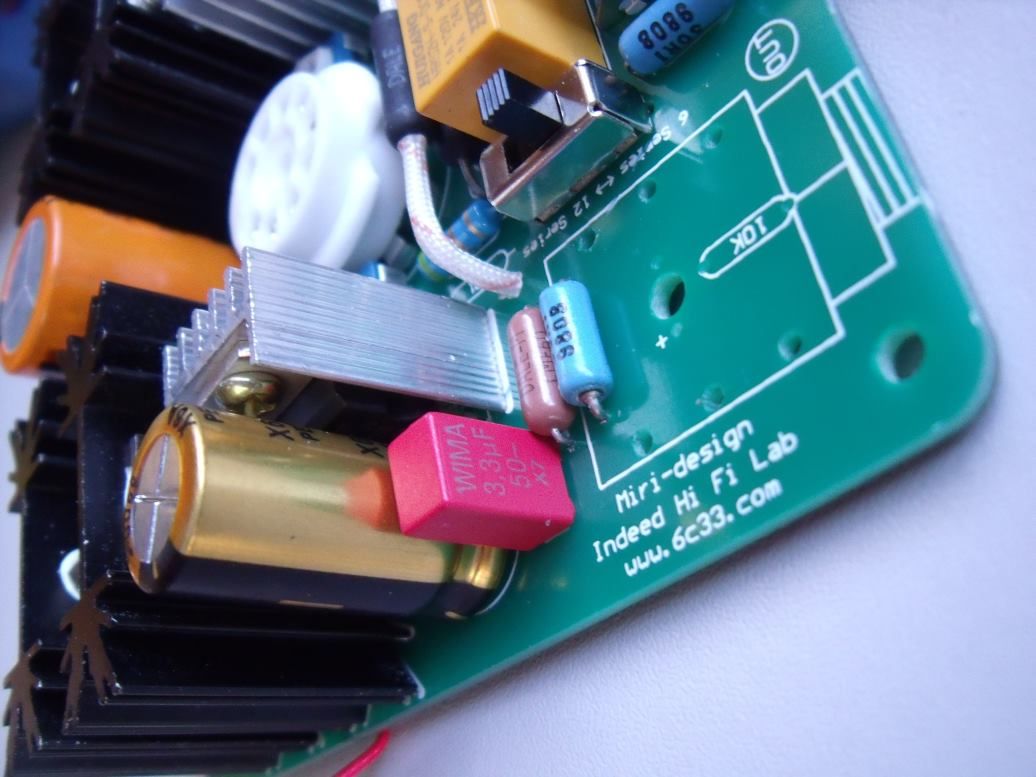 Next up I decided to replace the headphone socket with a high quality gold plated Neutrik type. I also fitted "dummy load" resistors to the head socket so the amp will "always" see a load (I wish all amp designers would fit these).... particularly good with valve amps.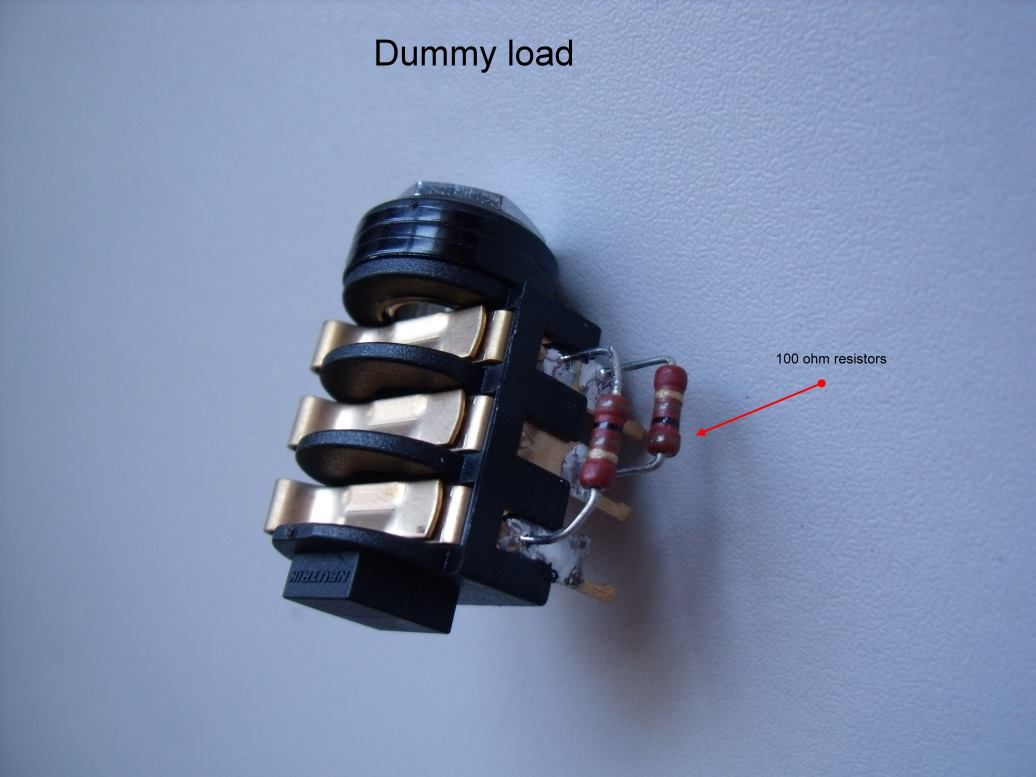 Next up was setting the bias.... my Indeed came with Left channel at 11.6V and right channel at 17V which is pretty crap

I decided to opt for 13V per channel which, IMO, gives the sweetest sound.
The measuring points are not as "open" as on the G1 so I decided to fit a couple of PTFE wire "tails" which can have their ends covered (heatshrinked) and be tucked away under the PCB until the next time you want to measure the bias:
When you're done just cover up the bare "tinned" wires with a bit of heatsleeving: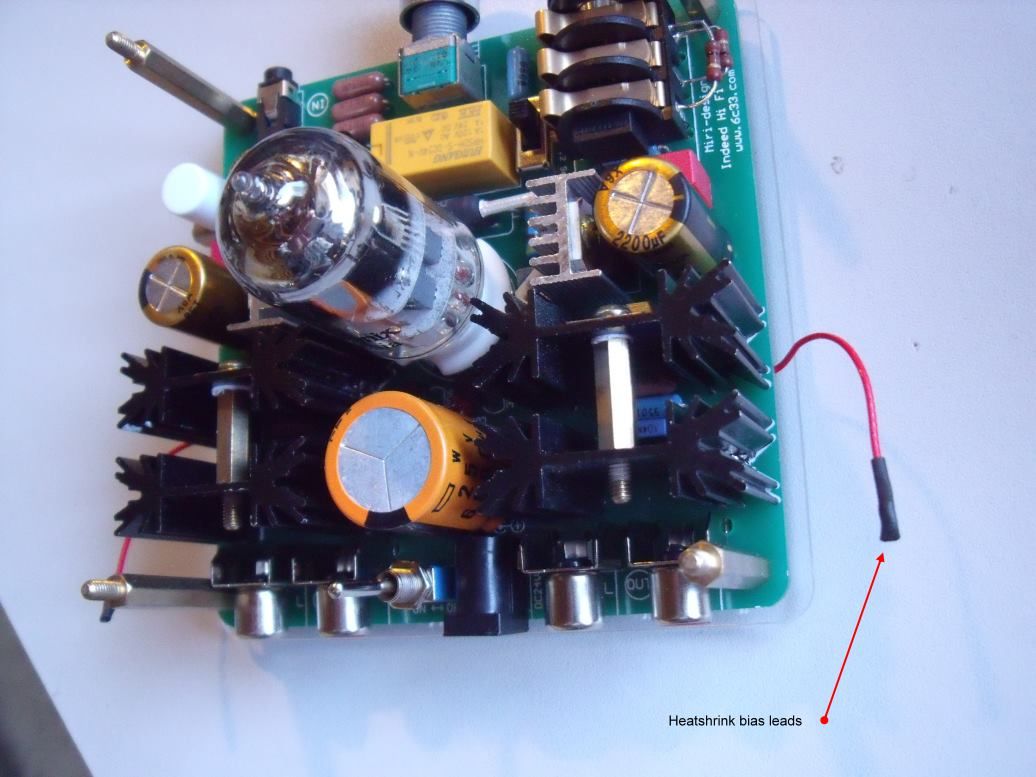 And tuck away until next time: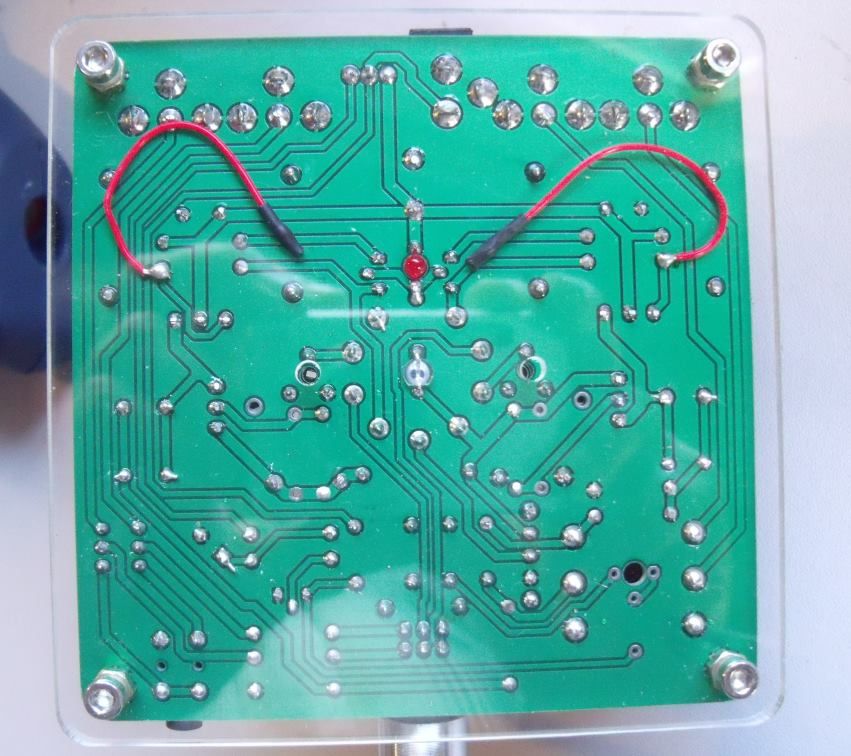 These "tails" make it a LOT easier to adjust the bias.... two multimeters is also the best way to go (with crocodile clip probes) you can set both channels up with ease and don't have to poke about.... just clamp the tails and clamp the other test lead onto the outside of the phono sockets..... all you have to do now is turn the trimpots until both multimeters show 13V...... re-adjust after one hour.
Of course, you can do it with just the one multimeter:
Next up I will be replacing the 25V / 6800uF cap with a 35V / 6800uF type..... both Leo and myself concur that the stock cap is being run at a bit too close to it's max rating and a 35V type would be more suitable here.
Right, that's enough for today..... I pass the baton over to you guys.... I hope my initial sprint out of the blocks has been helpful.
Mike.
EDIT:
Changing the IRF630 MOSFET to IRF510.
Highly recommended, much better sound quality and the highs (that are absent with the IRF630 in situ) return big style..... it's easy to do and will only cost a couple of quid:
1: Remove the 1000uF cap. Get a pair of pliers and turn the rod that connects both heatsinks together back and forth a couple of times (this loosens the screw that secures the MOSFET to the heatsink) Remove the screw with a small "flat blade" screwdriver (easier to get in than a philips)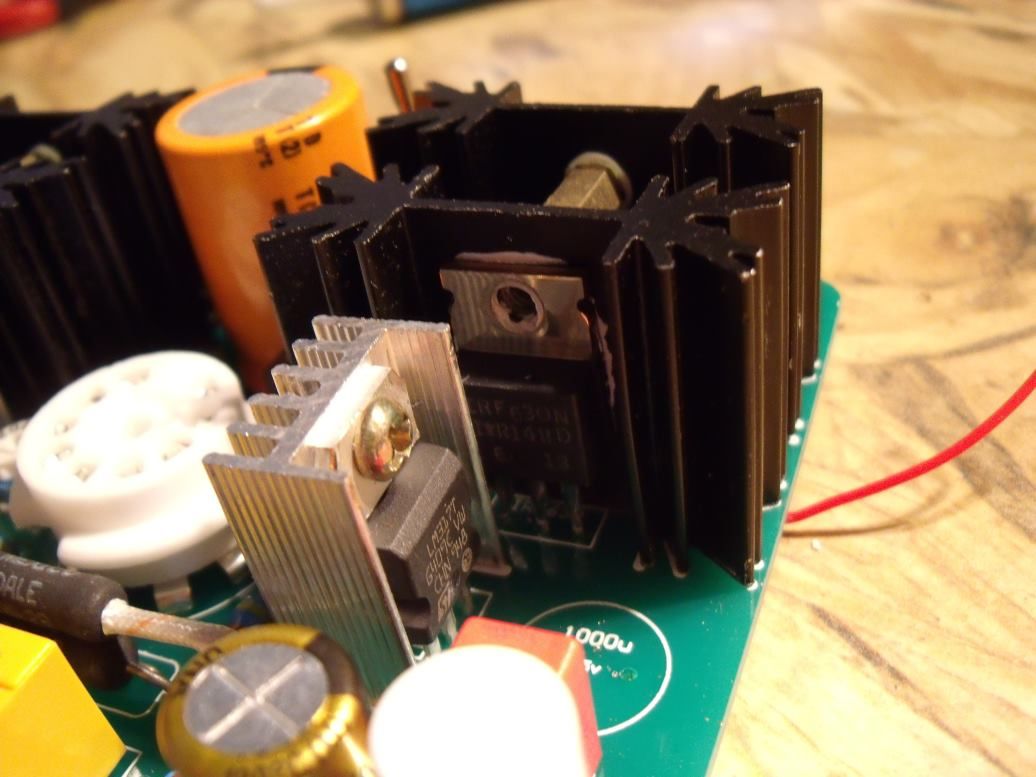 2: Desolder the 630 Mosfet using a desolder pump then remove it: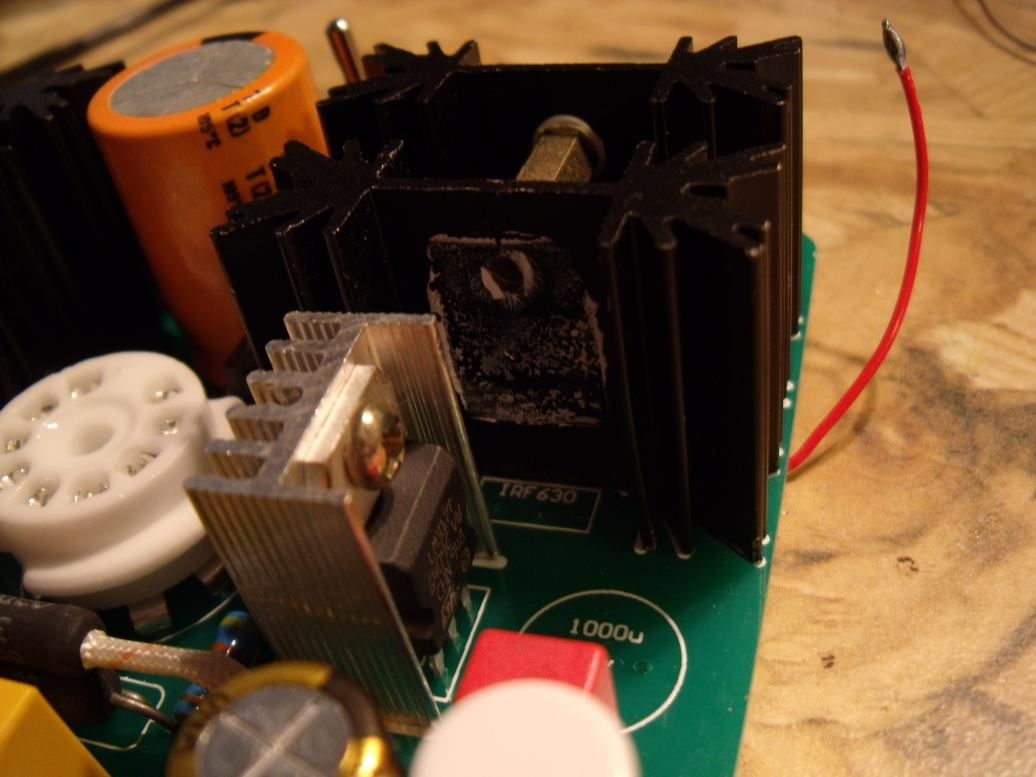 3: Slot in the IRF510, screw it onto the heatsink then solder it (soldering iron temp. high). All you have to do now is replace the 1000uF cap..... repeat for the other side.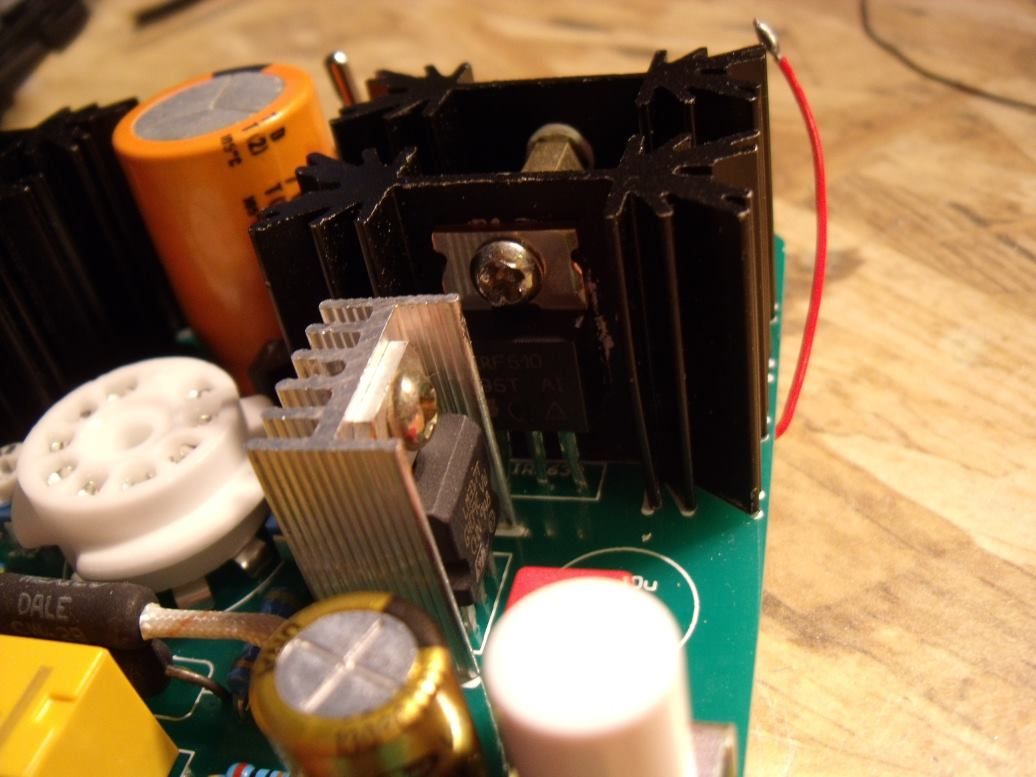 Took me 15 minutes to do both MOSFETS.