Post by PinkFloyd on Sept 13, 2015 19:39:32 GMT
This applies to the X-CAN V3 and also the X-10 V3 line buffer.
There are 4 x 3 watt wirewound resistors fitted in the same position in the X-CAN V3 and the X-10 V3, here you can see them in the X-10 V3:
They are 4 x 40 ohm (3 watt) in parallel making a total of 10 ohms. There is no need to have four when all you need is ONE good quality "non inductive" / "non Magnetic" type. You simply remove all four of the wirewound resistors and fit one non inductive 12 watt / 10 ohm type between R8 and R6: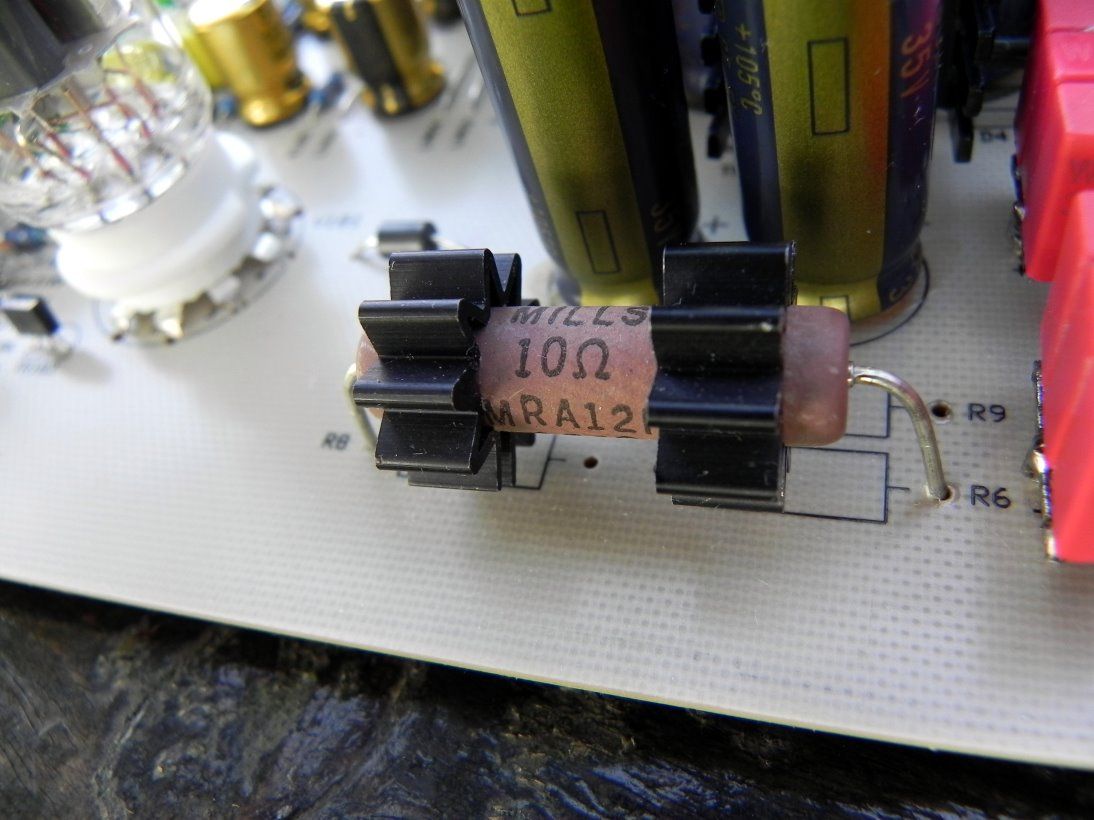 The non inductive resistor sounds SO much better, or should I say it sounds so much better with the 4 x wirewound resistors taken out of the circuit..... either way / it's a major improvement sonically.
My resistor of choice is the Mills MRA12 (12 watt / 10ohm) here is the spec sheet:
www.partsconnexion.com/prod_pdf/mills_MRA.pdf
A few people have expressed concern that they
may
"overheat" but let me assure you that there is ZERO possibility of that. The MRA12 will survive for 250 hours when exposed to 350C temperatures and in the X-CAN V3 it runs at a stable 47C under load...... I tested it over a 3 hour period (with music playing on loop / volume level moderately high) and it never once went over 48C which is NOTHING for a resistor like the MRA12!
Put your fingers on the stock wirewound resistors and you'll most definitely go "ouch!" after a few seconds....... you can keep your fingers on the MRA12 until the cows come home, 47C is nothing.... some people actually sunbathe in those temperatures (well.... maybe not)

I just thought I would categorically state that using ONE 12 watt / 10 ohm / non inductive / non magnetic resistor is
sonically
far superior to employing 4 x cheap 40 ohm wirewound resistors in parallel and there is ZERO danger that they will "overheat"..... in fact, you will most definitely get scorch marks on the board (after a few years) from the wirewound resistors..... they run way too hot for comfort.
Here are a few photos of the MRA12 on test: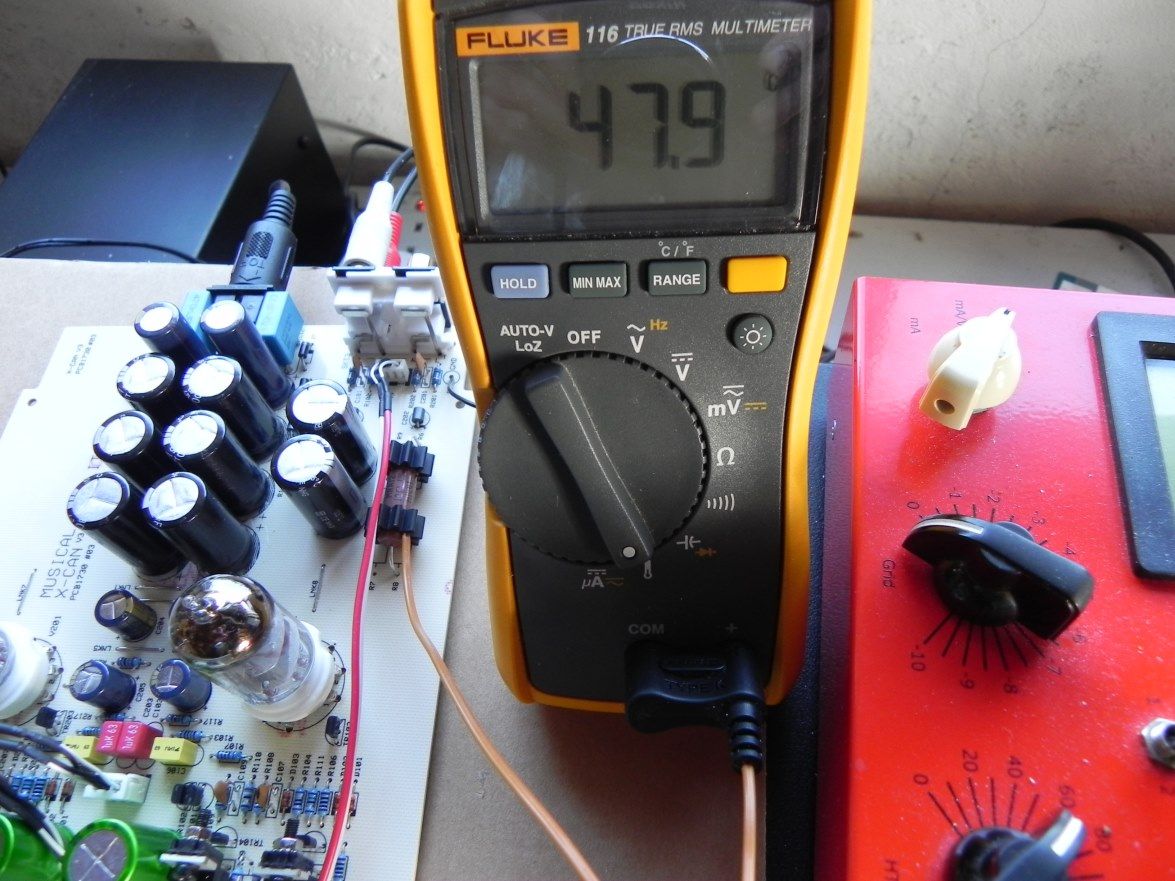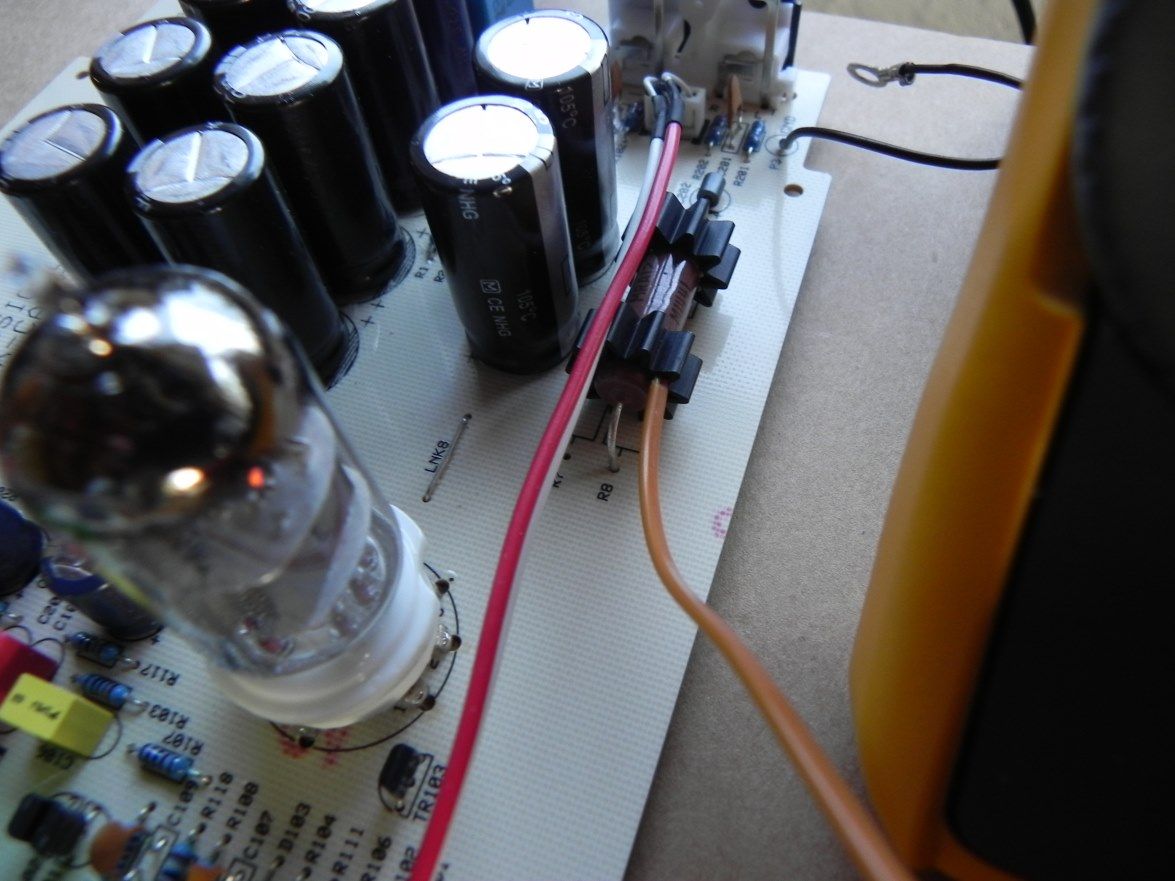 The two heatsinks are superfluous (not necessary) I just fitted them because I have them.... there is no need for them whatsoever.
Mike.