Post by PinkFloyd on Mar 19, 2011 21:04:32 GMT
I've just bought one of these Tube Imps as my old Heathkit needs a service and will be out of action for quite some time.
I got it from
www.britishaudio.co.uk/
and got 10% off (signed up to their newsletter) and £50 worth of free valves with it..... I went for 4 x Electro Harmonix EH6922. £269 for the Tube Imp and 4 valves, not bad.
The Tube Imp is designed and made in England (Cambridge to be precise) by Tim De Paravacini's right hand man, Hamilton Cleare (according to Mike Harris of MOTH) and is beautifully built in a traditional looking (slightly mad) English way..... Bright red, chicken head control knobs, this could only have been put together by a mad professor type

The only "tubes" I deal with are the 6922 / E88CC types so this is just the job for me. It measures gain, current and transconductance and will also measure both sides of the triode so easy enough to match sides up.
Once you get used to it, and have the relevant datasheets to hand, it's a breeze to use.... great fun actually.... I've spent 4 hours today rolling valves (sorry, "tubes") into it and noting the readings, a great way to pass a few hours.
The only thing I was a bit concerned about was wearing the valve socket out (over time) and having to strip the Tube Imp down to replace it so I came up with a cunning plan

I tested a valve and it was "bad" so I smashed it with a hammer..... don't worry, there is a reason for this, I haven't gone mad! I was after the 9 pins out of the valve and here is why...........
Soldered some wire onto them: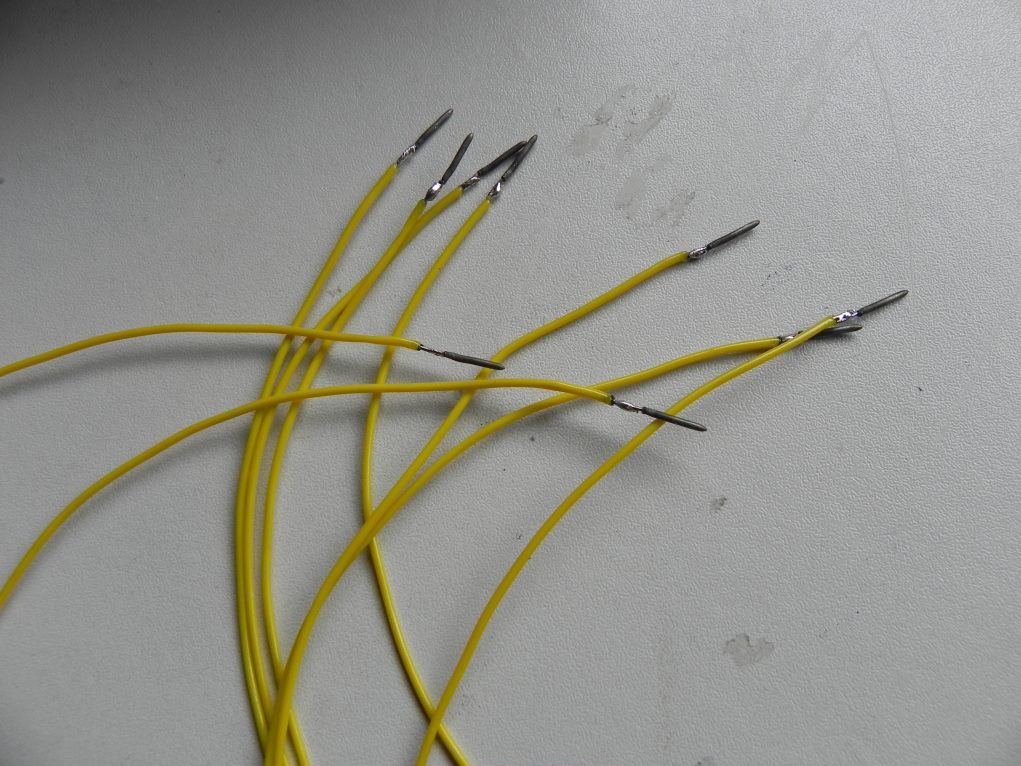 Plugged them into a B9A socket and then fitted part of a plastic B9A socket over the top I had modified:
Wrapped a bit of insulating tape around the socket and flooded with epoxy resin:
Allowed it to dry, flipped it over, ran a bead of butyl rubber around the base of the socket.... flooded with epoxy resin: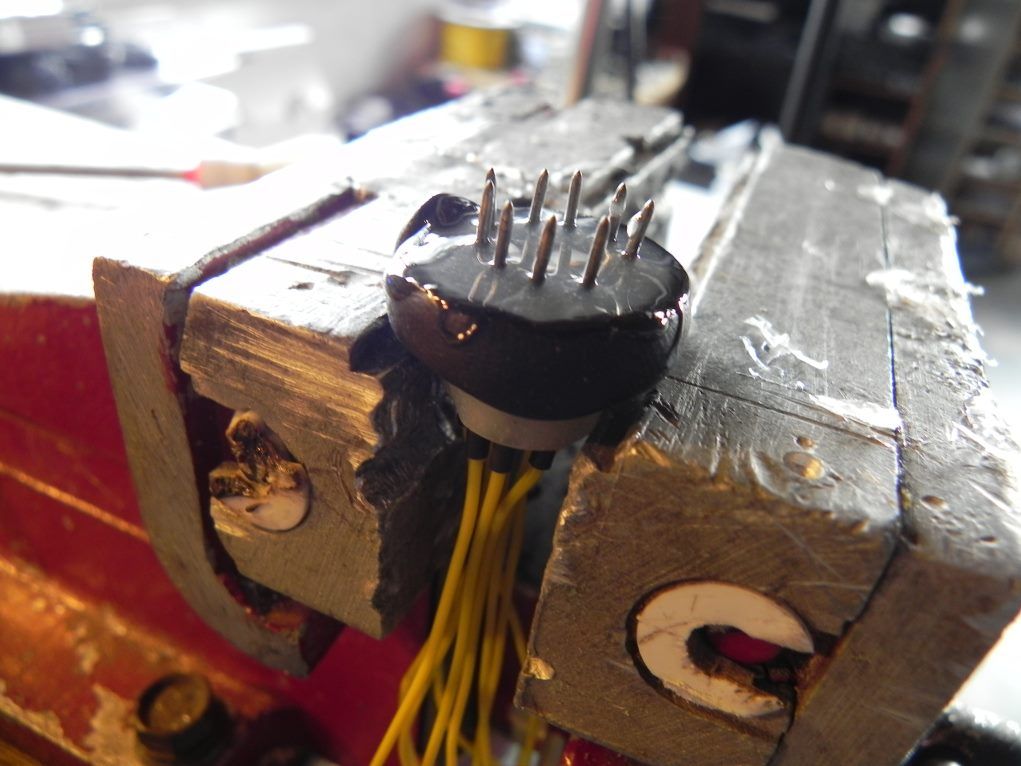 When dry I removed the butyl rubber and, VOILA!, one custom made extension cable has been born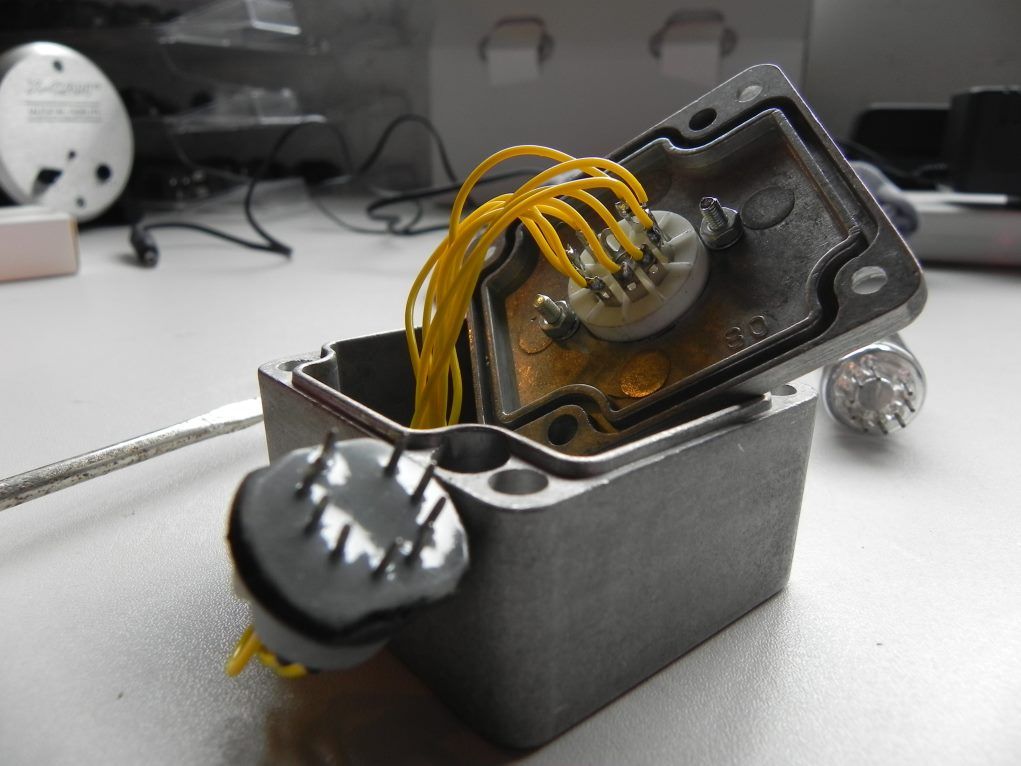 So, basically, my idea was to preserve the socket on the Tube Imp and run an extension from it to another socket which could be replaced a lot easier when the time came.....
Yeh, I know..... overkill BUT, I like looking after my gear and feel a lot happier slapping a valve into the "extension"

Anyways..... here is the Tube Imp without the extension:
Showing a dodgy valve.... the transconductance should have been about 12.5 mAV so this one is knackered:
A few more snaps......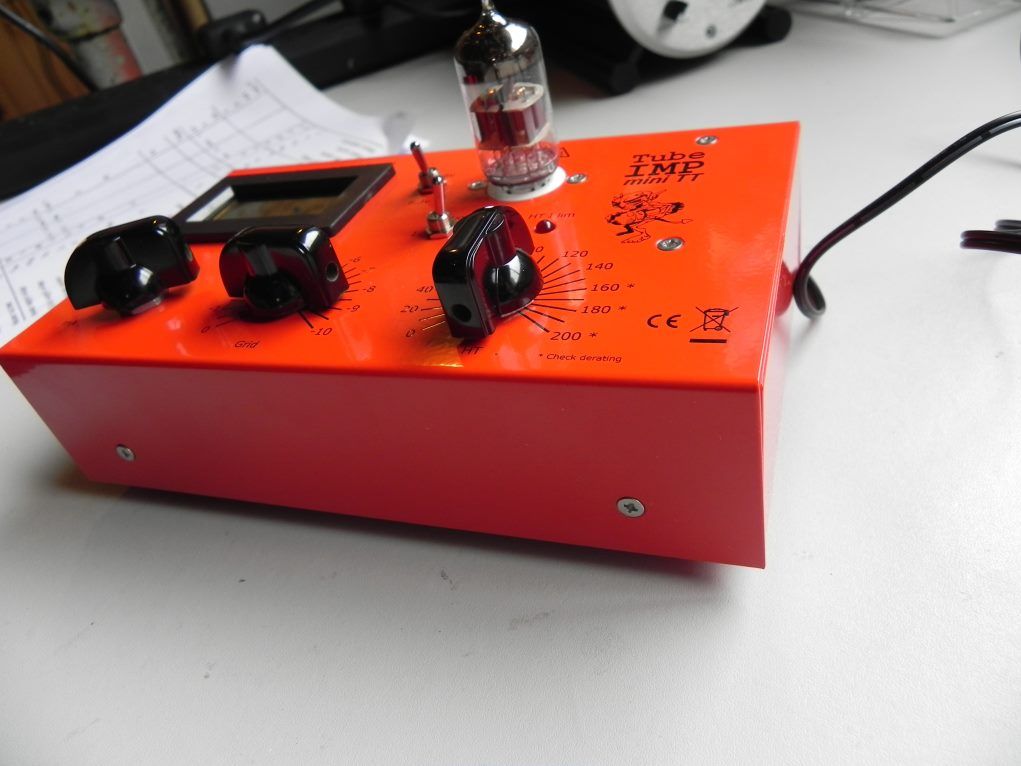 Showing current: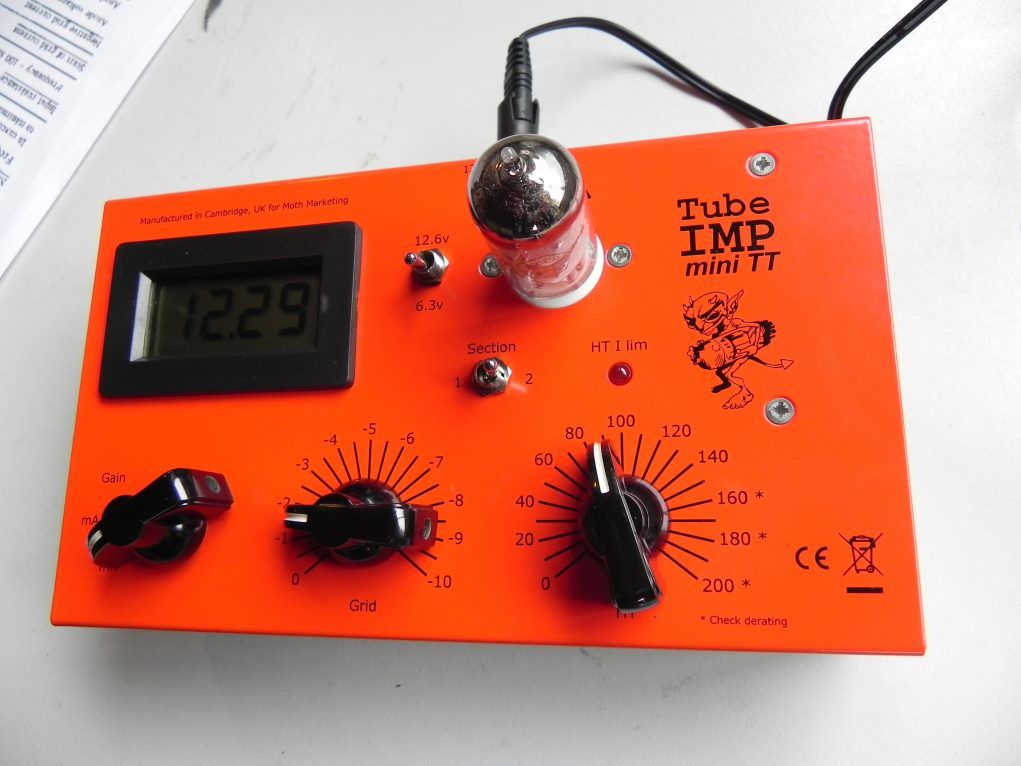 Showing gain:
OK.... here is the extension..... measures exactly the same so no insertion loss whatsoever.....
British made "Bimbox":
The guts: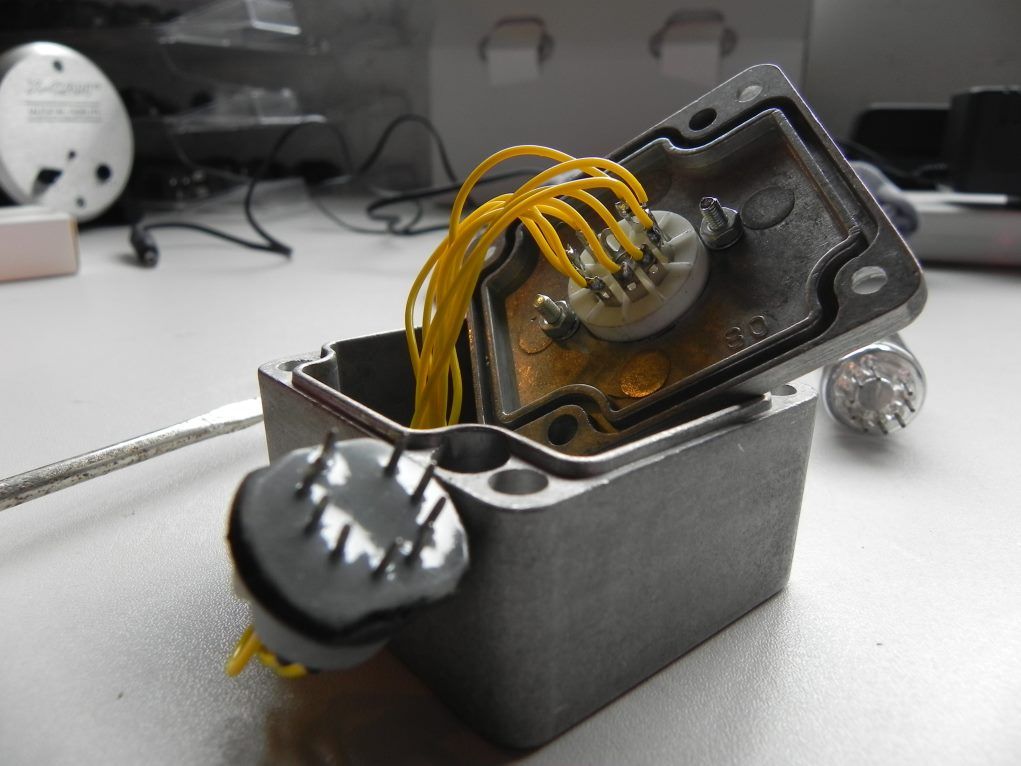 In situ: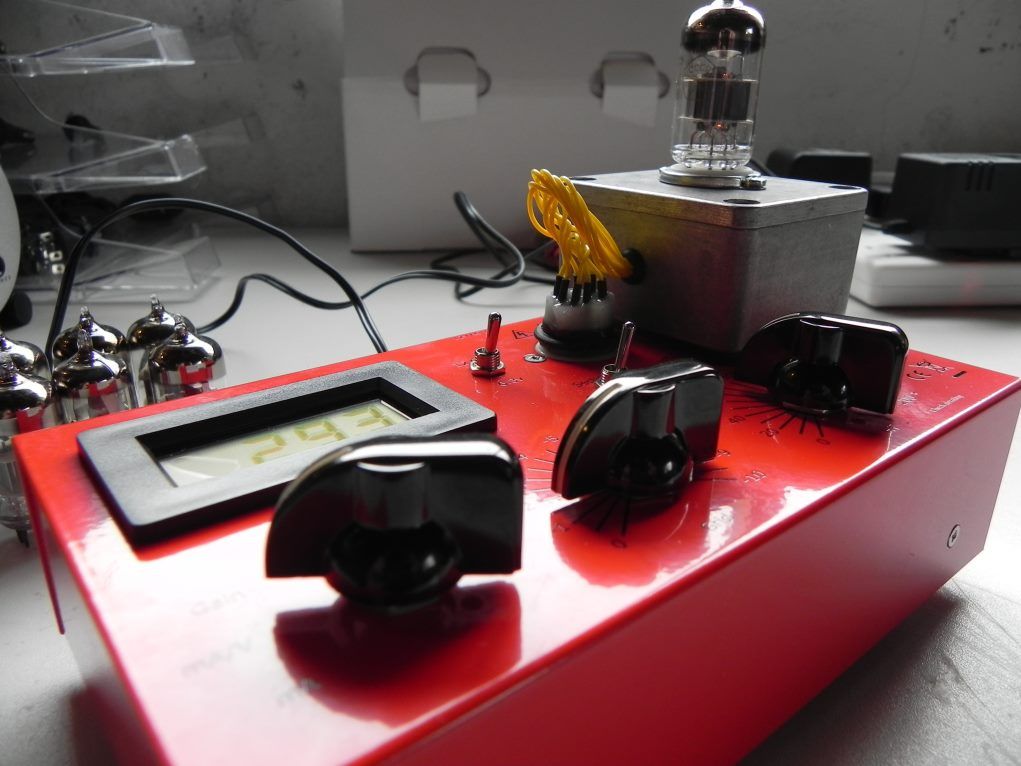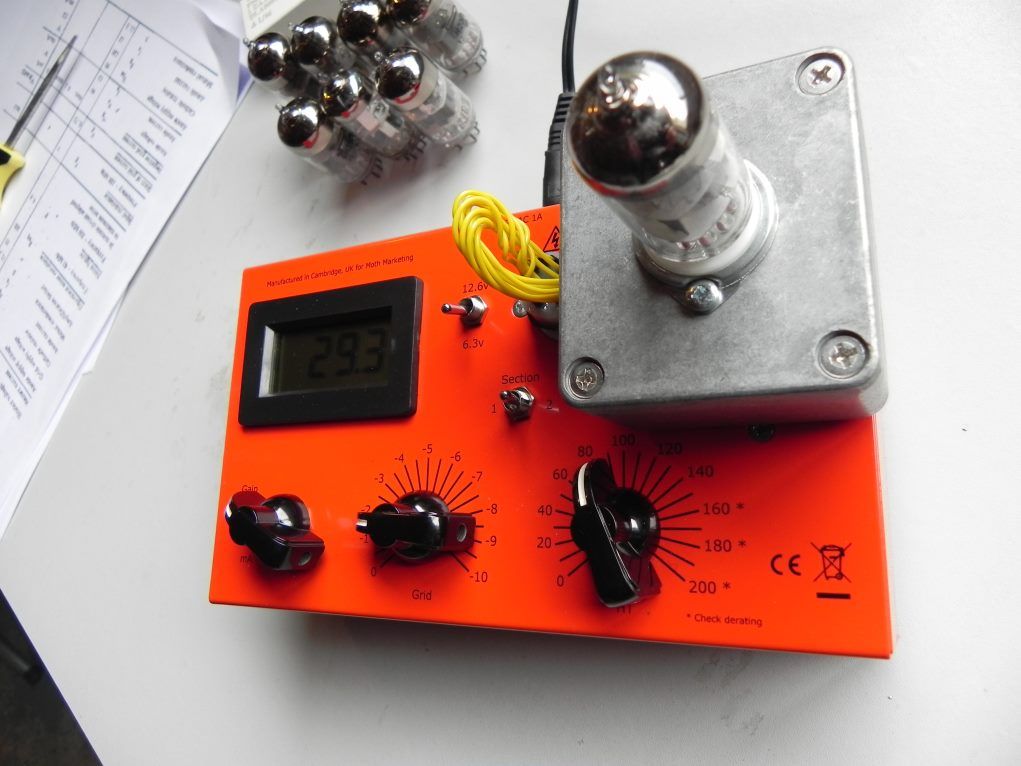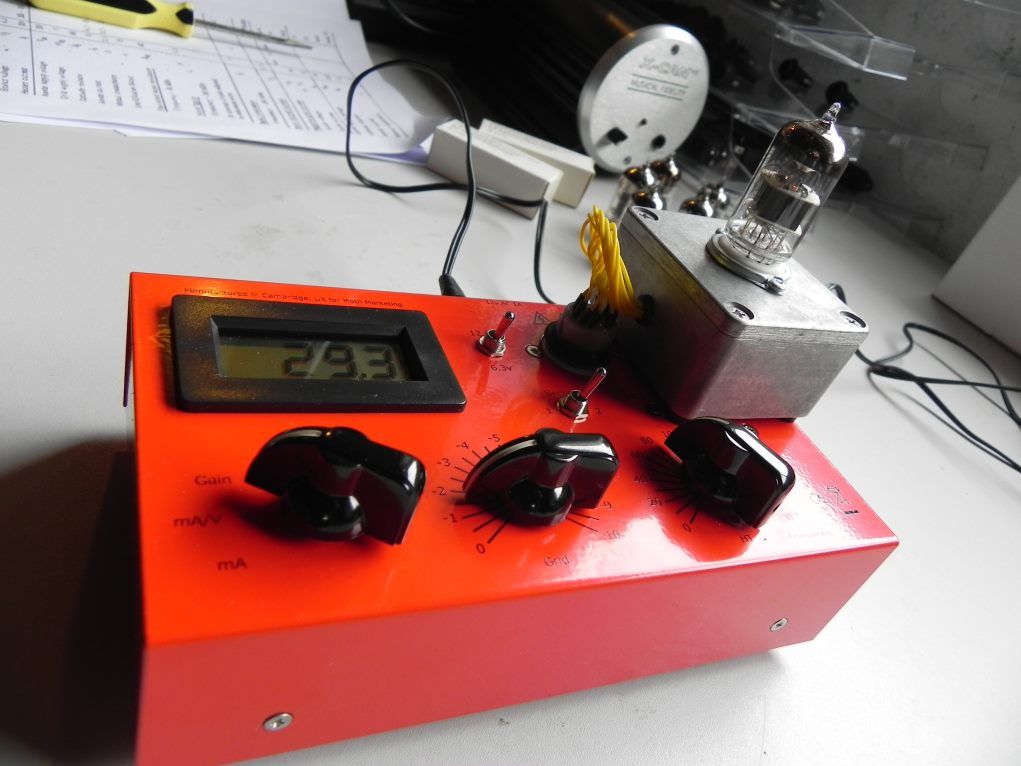 I absolutely LOVE the Tube Imp and can recommend it 100% to anybody who has a lot of B9A double triode valves to test