Post by PinkFloyd on Mar 16, 2008 23:11:47 GMT
Got this kit from Jaycar in Australia a couple of weeks ago and thought I'd take a photo of the packaging when I was out in the workshop earlier.... erm, I went a stage further and populated the board whilst I was out there ;D
The amp kit was £8.50 and incredible value for money in my opinion, there is also a seperate PSU kit which is around £5.50 I will upload pics of it here as soon as I've put it together.... oh, and the toroidal transformer will set you back about £8.00.
I decided to put it together with the stock parts just to see what kind of headphone amp £8.50 can buy you from the land of the kangaroos... Stock parts are surprisingly good quality for the money, hell, the dip8 socket is a turned pin gold plated type, the opamp a Burr Brown OPA2134, the electrolytics are "suntan" varieties, metal film resistors, BD139 / 140 transistors and all for £8.50, very good indeed.
Took me about one and a half hours to populate the amp board, there's everything you need including a reel of solder. The only thing that is not supplied is a potentiometer (volume control) and an enclosure etc.
I hope to get the PSU board completed as soon as I get my backlog of pinkies out of the way and will return to this thread once I get the Jaycar up and running.... try her stock for starters, and maybe get a bit more adventurous further into the thread

In the meantime...... here are some pics of what £8.50 buys you in OZ:
Included is a comprehensive construction manual, PCB, parts and solder.
Bottom side of the PCB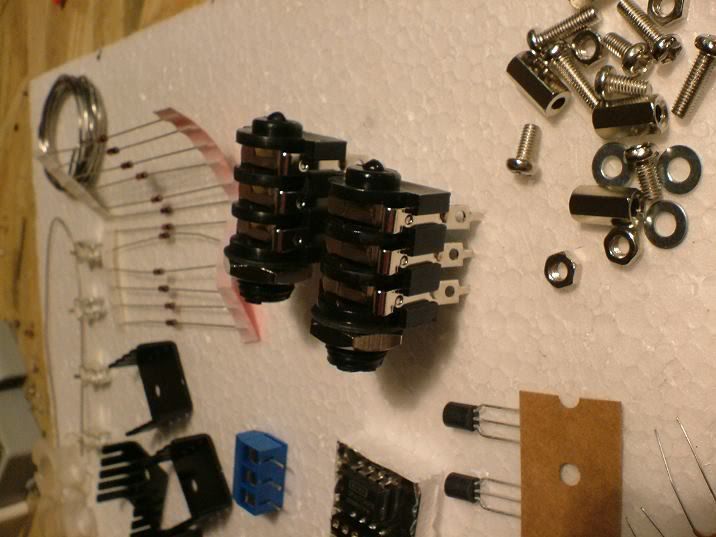 Parts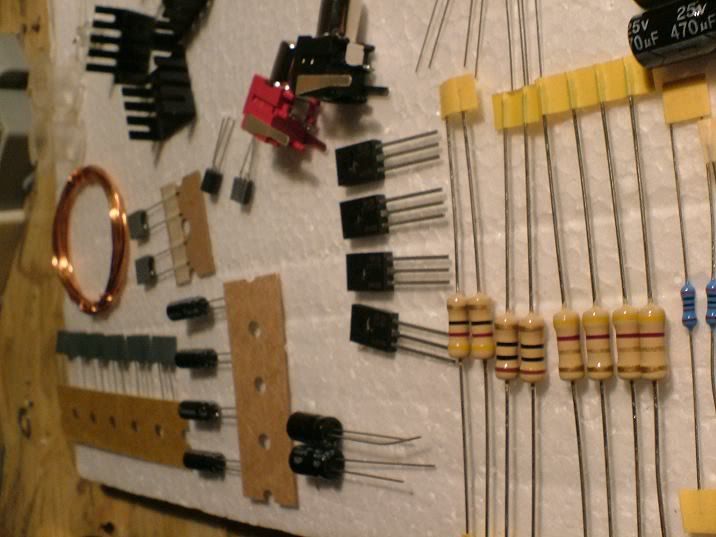 Parts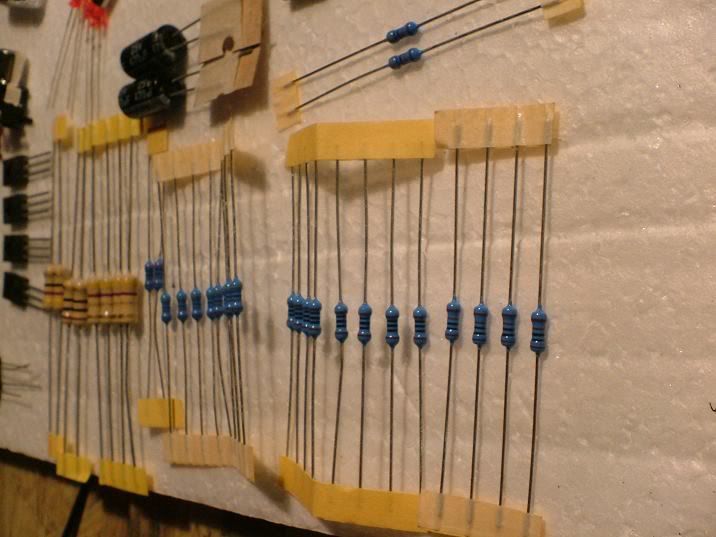 Parts
And more parts!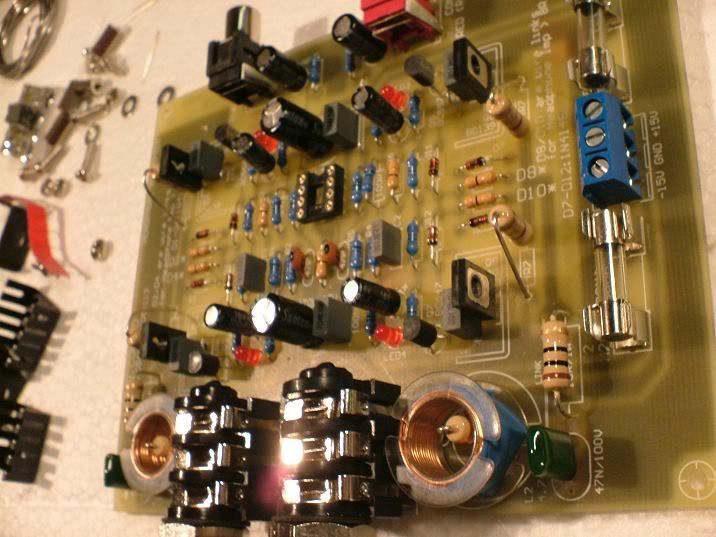 Completed PCB (winding the inductors was fun

)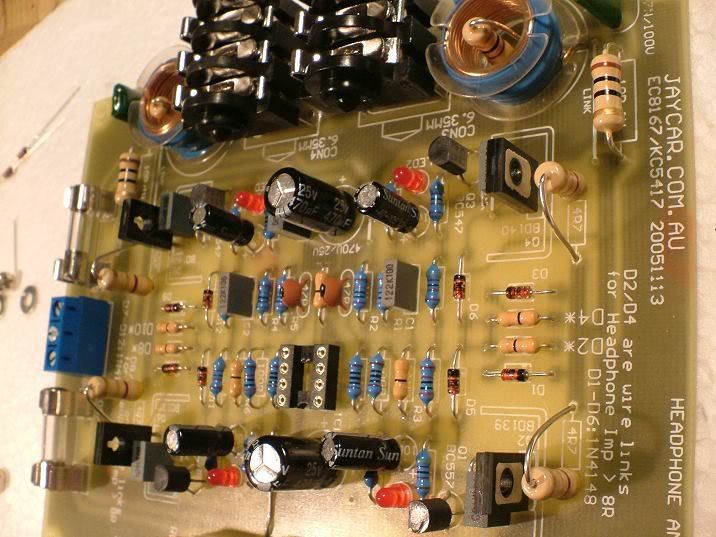 Easy to follow instructions, the 1 watt resistors are too big for the pitch on the board but can be tombstoned into position, the 100nF caps positioned slap bang next to the BD139 /140 are a PITA, it was only after I'd fitted the BD139/140 close to the PCB I found the 100nF caps would foul the heatsink fixing bolt..... no biggie, I'll just mount the 100nF under the board. All in all a VERY simple kit to put together, will be fun getting the whole shebang into a decent enclosure.
Cheers for making me aware of this guy Sandy